Alps of Berchtesgaden
In the outermost South East of Germany lies the National Park of Berchtesgaden.
Description
---
From the waveless water of Lake Königssee to the endless maze of rocks of the "Steinerne Meer" up to the peak of mighty "Watzmann" at 2713m, lies Germany's only Alpine National Park. The rocks of these mountains tell a story from a time where everything was covered by a huge ocean. During the process of up folding the former ocean ground has been lifted up high.
Most of the National Park is only accessible on foot. There are remote places, where hardly anyone ever passes by. Animals like black grouse and capercaillie, marmot and chamois populate the mountains. The species who survive this harsh wilderness have to adapt perfectly to this habitat. The famous Edelweiß grows here and the mysterious Eel-pout spawns deep down in Lake Königssee once a saltwater fish who ended up living in freshwater over 10 million years ago. The forests are an ideal habitat and breeding ground for several species like the Eurasian three-toed woodpecker, the red crossbill and the spotted nutcracker. This tree planting bird is one of the film's protagonists.
Cineflex aerials, slow motion pictures of natural events inside the national park and time lapse sequences of the astonishing landscape and flora lead us through this most wonderful part of Southern Germany.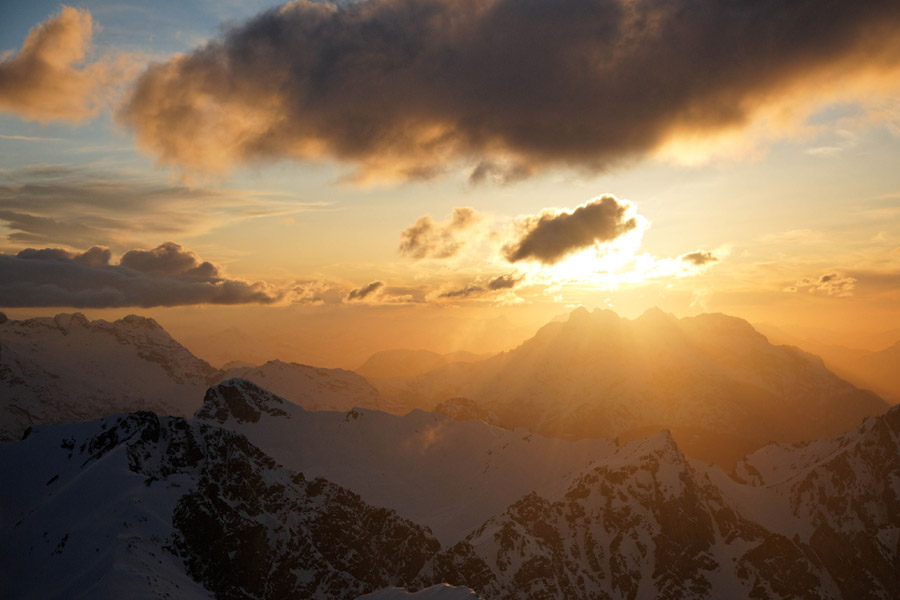 Alps of Berchtesgaden
Duration 43 minutes & 45 minutes
Partner BR and ARTE in association with NDR and WDR