Norway´s Magical Fjords
The Norwegian Fjords are one of the most dramatic landscapes in Europe.
Description
---
Surrounded by high mountains and arctic tundra, the narrow gorges carry seawater up to 200 kilometres inland. Formed during the ice age, when glaciers scoured out the underlying rocks, some are over 1000 metres deep. But the cold, dark waters are home to a surprisingly rich and colourful underwater world: vast reefs of cold-water corals, sea pens with feathery arms and flashing lights, and strange sea slugs that glow in the dark. In winter, billions of herring converge on the fjords, the shoals so dense, they darken the waters. Not surprisingly, they attract hunters from near and far. Orcas and humpback whales feast on the fish banquet, while gulls and starfish help dispose of leftovers. In summer, salmon migrate up the fjords and rivers, propelling themselves up waterfalls to reach their traditional spawning grounds. The small, upland streams are the nursery grounds for millions of tiny fish, which stay here for five years, before returning to the deep waters of the fjord.
Norway's fjords are one of Europe's best kept secrets, a remote and little-known wilderness. Diving below the surface, award-winning wildlife filmmaker, Jan Haft, uses slow-motion and time-lapse photography to reveal the extraordinary diversity of life hidden within the deep waters and capture behaviours that have rarely been seen. It's an intimate portrait of a unique landscape through the season – in the dark, icy grip of winter, under the magical glow of the northern lights, and during the long polar nights of the midnight sun.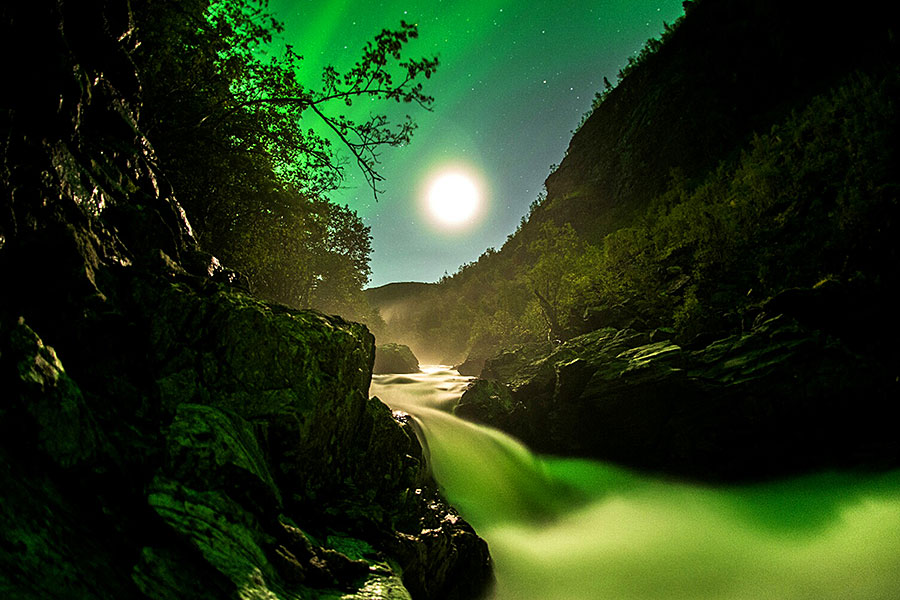 Norway´s Magical Fjords
Duration 44 Minuten / 52 Minuten