The story of the Danube Clouded Yellow
This production is a Nature-Roadmovie and for this film, Jan Haft and his team visit one location in Germany and one location in Austria, where the rare butterfly has recently disappeared from.
Description
---
They end up finding the butterfly species, which is threatened with extinction throughout Europe, in Romania. It soon becomes clear what is threatening the butterfly everywhere: The lack of extensive pastoral landscapes, due to the industrialisation of agriculture. Only in Romania, in the highlands of Transylvania, extensive large pastures still exist, where cattle, water buffalo and horses graze in small numbers, maintaining a semi-open grassland interspersed with bushes and trees. A colourful, flowering biotope that is home to the Danube clouded yellow butterfly and countless other endangered organisms. But social upheavals are also taking place in Romania, which will almost inevitably lead to the disappearance of extensive pastures just like in the rest of Europe.
These pasture landscapes are more reminiscent of the grasslands of African national parks than of agriculture in Europe. A habitat with an unimagined wealth of species, for which the Danube clouded yellow is but a symbol. Cattle and horses – much more than sheep – not only ensure the preservation of the rare butterfly. They protect biodiversity, the climate and the landscape.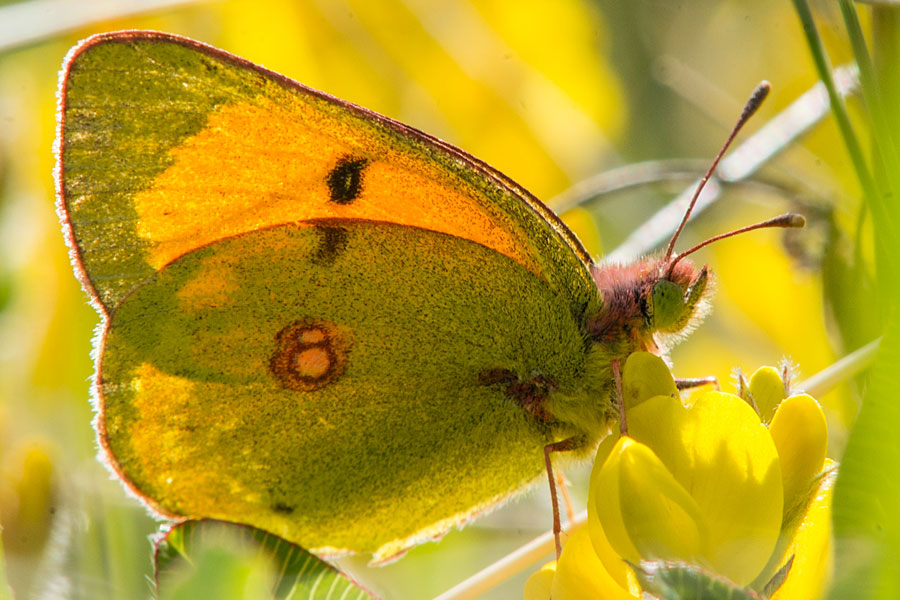 The story of the Danube Clouded Yellow
Duration 49 min / 44 min / 29 min